My sewing machine is a whizz at free machine embroidery, and my magical embellisher loves to mesh and mash fabrics together. Together we create a wide variety of textile pieces, both 2D and 3D. I like to explore the possbilities of stitch, to play with colour and texture and to experiment with shape and form (I love a technical challenge!).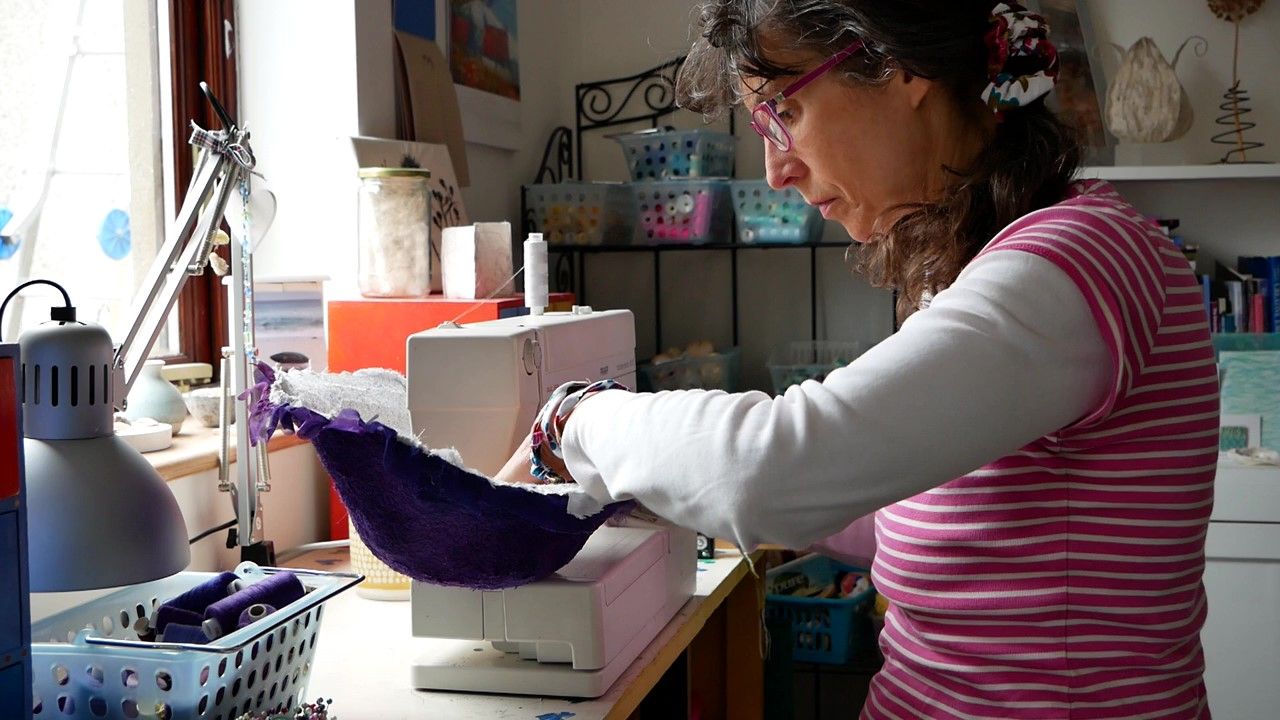 I walk most days out into nature whether at home or on holiday, inspired by the hills, fields and hedgerows, and the simplest of details, lines or shapes, I love the sea too, and it often features in my work, along with aspects of my life. I just love how what you see and feel can feed your creativity.
As a mature student,I studied for a BA (Hons) in Contemporary Applied Arts at The University of Cumbria. The course which started me off on this journey was Textiles I with The Open College of the Arts, done by post while living in a caravan! You can check out my story on the wonderful TextileArtist website here
It's so lovely to take part in activities with other artists - I spend a lot of time working alone so it's great to mix with others of like mind, and show our work together. I am a member of Fabricate textile artists. I am also a member of the Eden Valley /West Cumbria Artists (EVAN) network.