...and all things textile and I just keep exploring new ways in which stitch can become image, texture, and form. I love the versatility of free machine embroidery, using thread with a soluble media or with recycled fabrics, always with the desire to innovate and experiment.
I play with ideas from my imagination or life experience; sometimes my work is led simply by the threads and fabrics I use or the challenges and possibilities of stitch, and by the process of creating. My embellisher is a joy as it enables me to layer fabrics and make exciting surfaces for stitching!
I am a member of Fabricate based at Florence Arts Centre, Egremont, a group of textile artists from different disciplines who enjoy getting together to create an annual show. I am also a member of Take Six a group of local artists who work in willow, glass, wood, print and stitch, we just love our annual 'Pop-up Gallery' in the studio of Phil the willow artist, around Christmas time. I am also part of West Cumbrian Arts network of artists.
I love to run textile art and machine embroidery workshops where I enjoy sharing my passion with other people, helping them to explore their own creativity.
As a mature student, I slowly found my way towards a degree, evententually finishing my BA (Hons) in Contemporary Applied Arts at The University of Cumbria. Prior to that I did a 2 year BTEC in General Art and Design at West Lakes College. The course which started me off on this journey was Textiles I with The Open College of the Arts, achieved by distance learning...by post!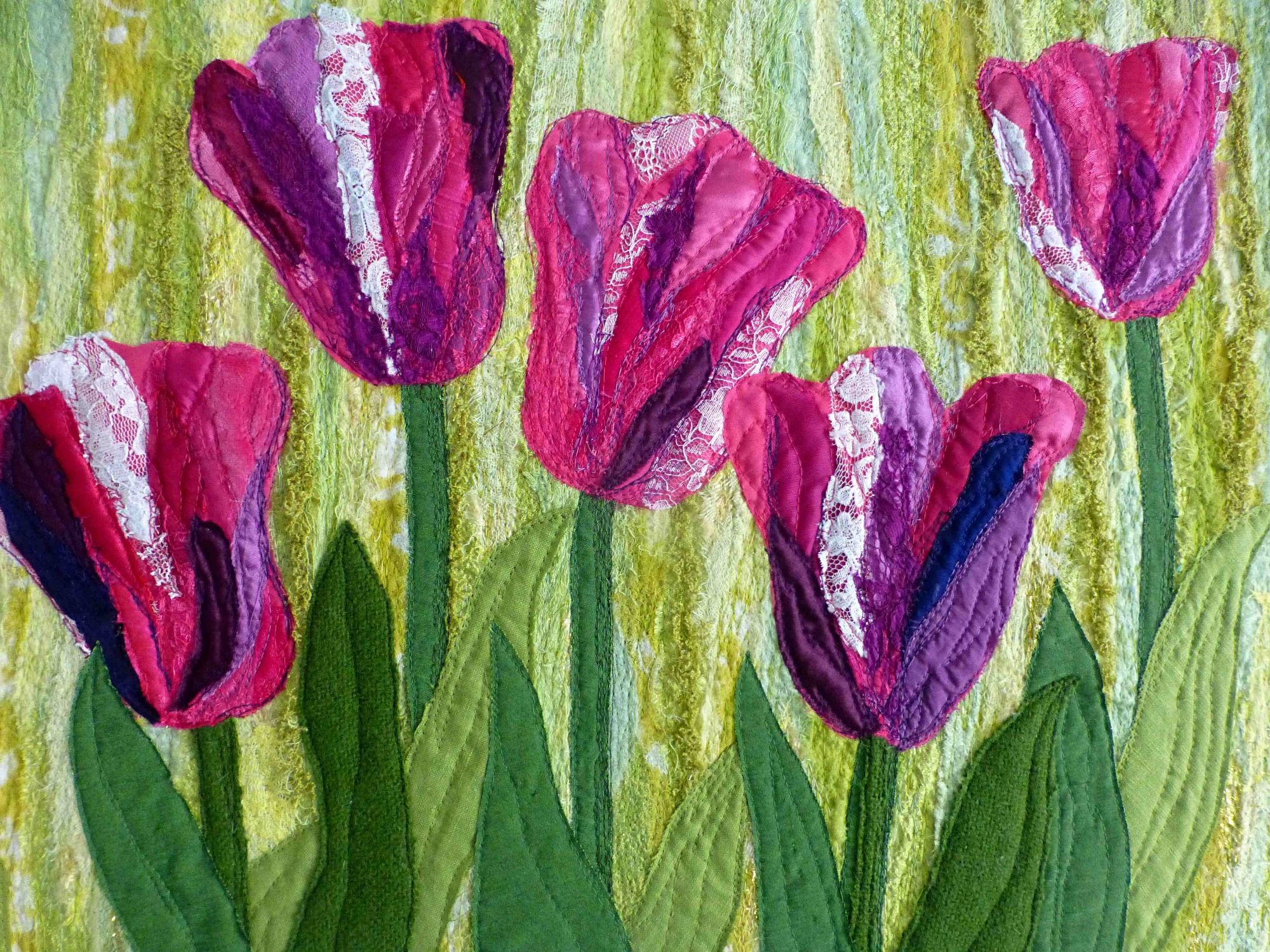 It's so lovely to take part in exhibitions with other artists! I spend a lot of time working alone so it's great to get together with others to show off our work together.
2020 Contemporary Cloth at EVAN Gallery, Penrith
2019 Sewing The Seeds exhibition with Fabricate, Florence Arts Centre, Egremont and The Gather, Ennerdale
2018 Interwoven exhibition with Fabricate, Florence Arts Centre, Egremont. Meanders Exhibition In Windows, Cockermouth
2017 Diversity of Threads exhibition with Fabricate, Florence Arts Centre, Egremont
2017 Featured Artist in Cumbria Life Magazine. Article on my work in Be Creative magazine
2011 - 2017 C-art Open Studios in Cumbria
2014 Costume and Textile Association Silver Threads Exhibition, Norwich. Kirkgate Arts Exhibiton, Cockermouth