...my name is Emma, I'm a textile artist living in the stunning countryside of Cumbria, otherwise known as the Lake District, in the northwest of England. I am endlessly inspired by the natural elements of field and hedge, fellside and sea, and the many and varied aspects of my life. I just love how what I see and feel feeds my creativity.
My NEW online workshop is now live and open for enrollment...click here to enroll...or look on my workshop page for more information about all my workshops, Give yourself the gift of time to play with fabrics and free machine embroidery to create this beautiful textural heart...or you could even buy the workshop as a treat for a friend or loved one.
Come and visit my new YouTube Channel 'Stitch and Create' where I now post regular free machine embroidery and embellishing tutorials and studio chats...I'd love to see you there!
I post weekly videos every Wednesday, showing aspects of my process, how to do free machine embroidery, or embellishing... or just a general chat about all things textile and stitchy!
What could be nicer than getting yourself a cup of tea and putting up your feet for a while in a comfy chair for a little creative me time!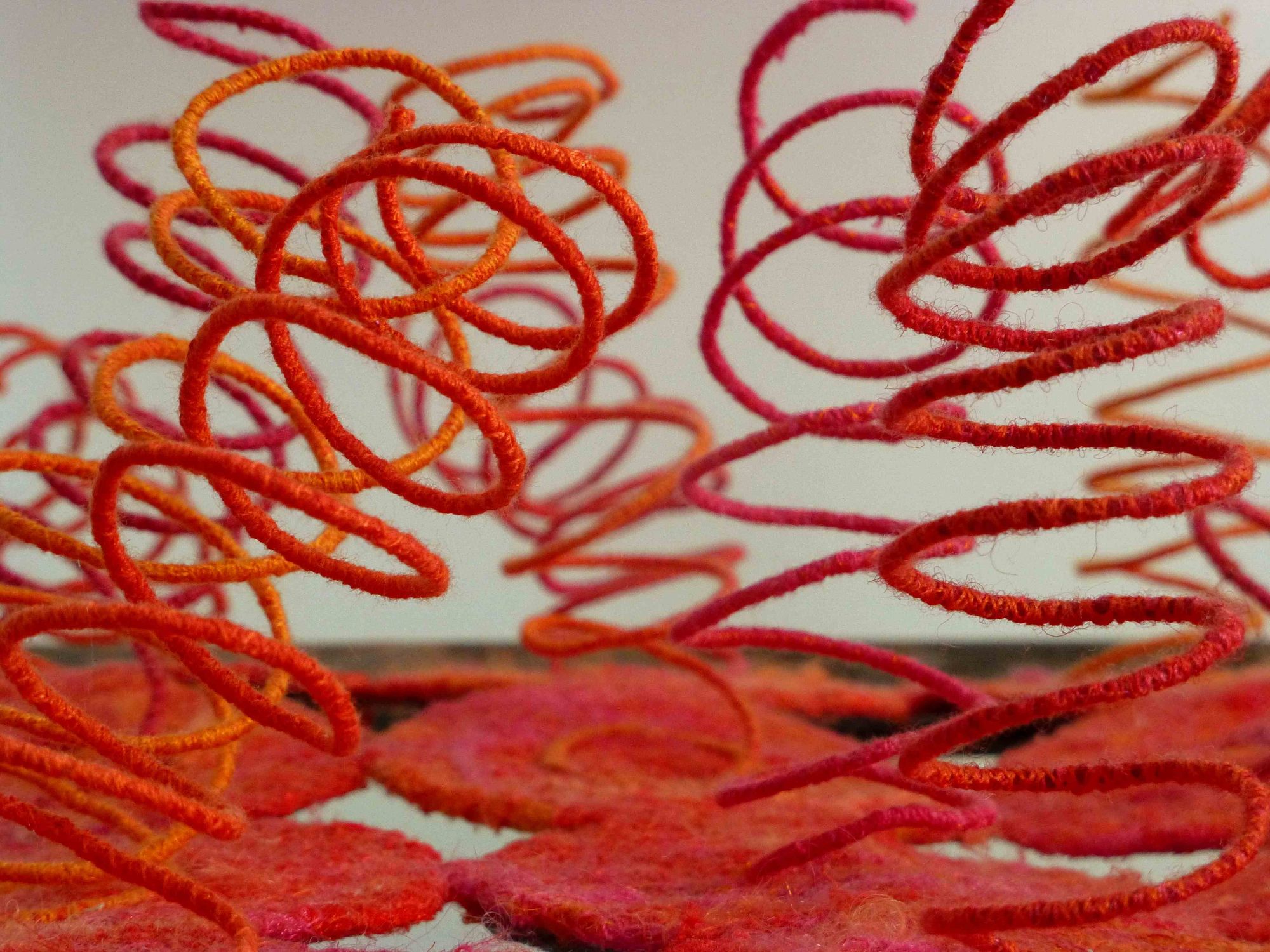 Check out my story of how I became a textile artist on the wonderful and inspiring Textile Artist.org...it's an honour and delight to be featured! SO much to see and read on this website - a true textile feast!
I am always happy to consider invitations to deliver a talk or group workshop, to write an article, or take a commission for work, please just contact me. A 'virtual' talk is now available on video.
Why not join me on an online workshop, connect via Facebook or Instagram, sign up for my newsletter, subscribe to my YouTube channel...and keep in touch!
I love to share my passion for fabric, stitch, and all things textile, as well as a little of my life as an artist, and connecting with like minded folk is my delight!
Updated December 2020 © please respect my images and work thank you.