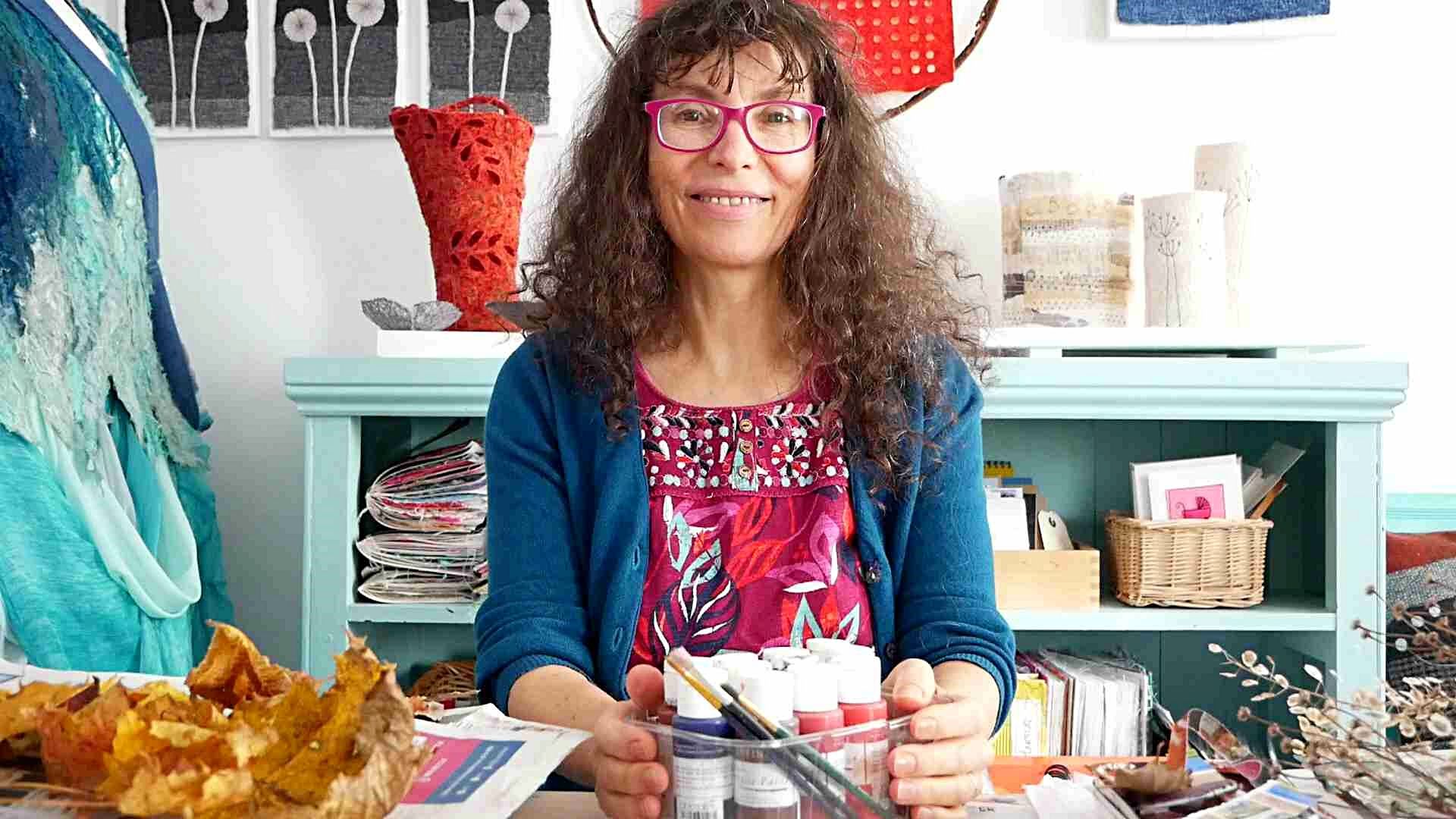 to my stitchy playground...
my name is Emma, and I spend my days playing with fabric, thread and stitch!
Living here in the beautiful countryside of Cumbria, in the northwest of England gives me much inspiration, whether hedgerow and hill, the sea...or just life!
I am passionate about textile art in all its many and varied forms, and I am delighted if what I share inspires you to explore your own joy in creating!

What if simply allowing yourself a little time to draw, paint, stitch or make is a perfect way to create some balance and wellbeing in your life?
I have found that being creative has brought me both pleasure and relaxation. Whether you live in the countryside or city there is always something to inspire creativity. Just by keeping your eyes open you can see textures, lines, colours and shapes to get your ideas flowing.
All you need to do is allow yourself some time, just START, then the magic can take you on a journey of exploring,
PLAY and learn to listen to your own inner artist!
is my YouTube Channel where I post weekly videos showing what I'm up to in my studio. There's lots of free machine embroidery and embellishing, some painting and splodging in sketchbooks and a bit of chat about all things textile and stitchy.
I love how we are creating a beautiful community with kindred spirits from around the world.
So why not get yourself a cuppa and a comfy chair, put your feet up for a little 'me' time, and join me as I explore making textile art. I'd love to see you there!